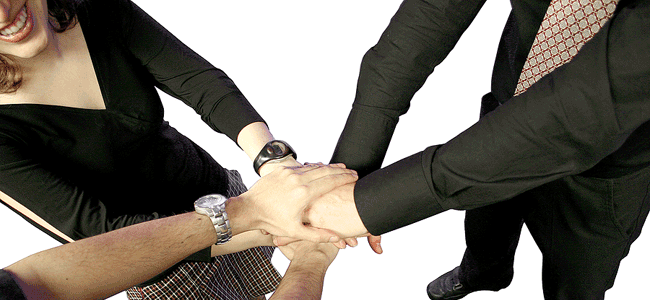 SENIOR MANAGEMENT
Mr. Un Kwok Kee,John, aged 46, joined the Group asits head of finance and administration in 2010. Mr. Un has over 22 years of experience in the financial accounting, company secretarial field, initial public offering and auditing. Mr. Un holds a Master degree in Business Administration from University of Wales and is a fellow member of the Association of Chartered Certified Accountants and an associate member of Hong Kong Institute of Certified Public Accountants.
Ms. Fung Mei Ling, aged 43, joined the Group as the head of compliance of the Group in 2010. She is the company secretary of the Company and is responsible for the company secretarial matters of the Group. Ms. Fung holds a Master of Finance degree from Curtin University of Technology. Ms. Fung is an associate member of The Hong Kong Institute of Chartered Secretaries and the Institute of Chartered Secretaries and Administration. She had been the company secretary of certain listed companies in Hong Kong and has over 10 years of experience in the area of company secretarial. She is also currently the company secretary and the authorised representative of Prosperity Investment Holdings Limited.
Mr. Chu Hiu Fung, aged 39, is the head of internal control of the Group.Mr. Chu has over 17 years of experience in the valuation industry. From 1995 to 1997, he worked in American Appraisal Hongkong Limited as valuer during which his duties included asset inspection, assessing asset value and preparing valuation report. Mr. Chu wasthen employed by RHL International Property Consultants as manager responsible for fixed asset valuation during the period from 1997 to 1998. He joined the Group in 1998 as manager of the industrial facilities division of Greater China Appraisal Limited and was promoted to senior manager of Greater China Appraisal Limited in 2002. He was then promoted to associate – valuation project in 2005 and assistant vice president in 2006. He is experienced in valuation of tangible assets and is mainly responsible for the project management, coordination and review of other valuers' work. Mr. Chu is a member of International Association of Consultants, Valuators and Analysts. Mr. Chu obtained is Bachelor degree in Manufacturing Engineering from the Hong Kong Polytechnic University.
Mr. Cheung Kam Shing, Terry, aged 50, joined the Group in 2010 and he is currently the chief operating officer of the Company who isresponsible to assist the managing director of the Company for the day-to-day operations of asset advisory, asset appraisal, corporate and consultancy services of the Group. He is the director of certain companies of the Group. He holds a Bachelor degree in Social Science from the University of Hong Kong and obtained a Master degree in Science from the University of London. He has over 29 years of experience in finance industry including investment banking, fund management, and listed companies. From 1984 to 1986, Mr. Cheung worked in a Japanese securities company as sales executive to cover Japan market. From 1986 to 1989, he was employed as a securities dealer by Fidelity Investment Management (HK) Limited. Mr. Cheung was then employed by a securities company as marketing manager during the period from 1989 to 1991 to cover South East Asia equities markets. From 1991 to 1994, he worked in anothersecurities company assenior manager. Mr. Cheung was employed by a finance company from 1994 to 2000 as associate director responsible for equity sales activities of Hong Kong and other Asian securities markets. From 2000 to 2005, he was appointed as the managing director of Culturecom Holdings Limited, a company engaged in publishing at the time. He was responsible for various areas including business planning, due diligence, financial analysis and structuring transactions. During the period from 2005 to 2010, Mr. Cheung was appointed asthe managing director of a private investment company whose principal business is private equity investment including but not limited to PRC real estate development and other direct investment. He is currently the independent non-executive director of the China Medical System Holdings Limited, a company listed on the main board of the Stock Exchange.